We love our job.
To become one of us - do what you are good at and simply be yourself.
Hybrid is a company you are going to love. It is all about people. People matter more than anything. We care about those we work with and those we work for.
Yes, we are programmers, but there's nothing mainstream about us.
see open positions

Perks and benefits that matter most
Personalized benefits
Because we are all different.
Flexible working hours
We know you have your private life.
Home office
Whenever.
Flat hierarchy
So we can hear your voice.

Knowledge sharing
We will teach you everything we know.
Self organizing
We trust you.
Educational budget
For your growth.

Top-notch hardware
To bring out your highest performance.
Technologies we use:
For Backend
Java
Spring
Scala
RabbitMQ
Docker

Python

.NET core

Microsoft .NET

Microsoft Azure

Google Cloud
AWS
Zookeeper
AxonFramework
Kubernetes
Jenkins
For Frontend
Angular
JS
NodeJS
Vue
React
Quality Assurance
RESTassured

Jasmine
Selenium

Karma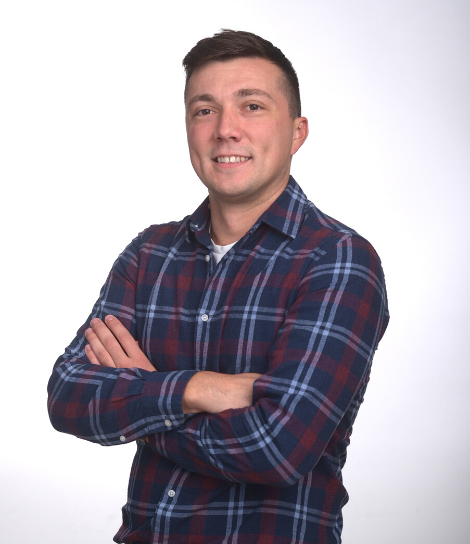 "It's been a huge privilege to be here from the very beginning, watching my second family grow. Always a pleasure seeing new faces accommodate easily in our company culture and working side by side together."

Vladan Bjelić
Senior Developer @Hybrid IT Solutions
Join the team
Want to join our successful team and experience an amazing atmosphere?
ALL OPEN POSITIONS
Internships
Students are the future of our field. The Software industry needs well-educated, sharp-minded young professionals who have both technical skills and the ability to collaborate and work in a cross-functional team. Hybrid IT Solutions has developed an Individual Internship program (Backend, Frontend, and QA) and a Team Internship Program with real-life project workflow experience. Read more in
this article
.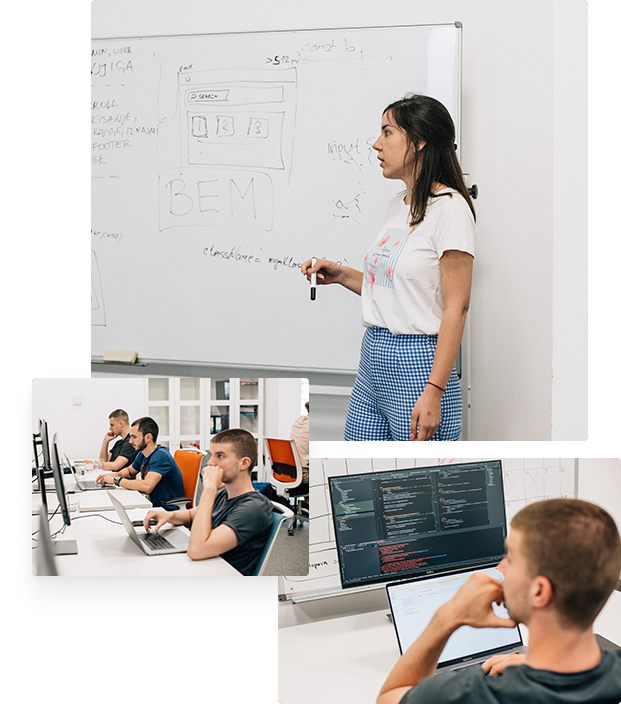 4 step hiring process
01
Application
The hiring process in Hybrid IT Solutions company starts with your application. Feel free to send us your CV at
contact@hybid-it.rs
, even if there is no active job opening for the position you are interested in.
02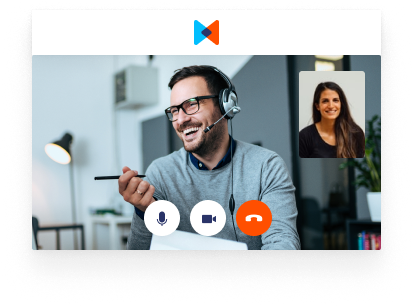 Introduction and HR interview
It is essential for us to find both a technical and cultural fit for our team, so we will use the opportunity of the first face-to-face conversation to get to know you a little better.
03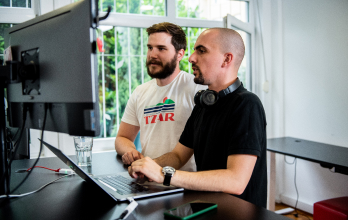 Technical interview
If you completed your use case properly, we will invite you to visit us in our offices and schedule a technical interview.
04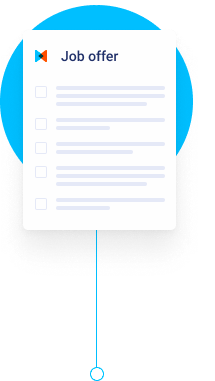 Offer and employment
After the technical interview, we will discuss your interview process and financial expectations and then we'll create our offer accordingly!
Remote hiring
These days, during the coronavirus outbreak, we are conducting remote hiring. The steps of the hiring process remain the same.